Aggregate is the backbone of many products and accurate results are vital to the goal of manufacturing great concrete, asphalt, pavement or spray seal products.
GSG has built strong relationships with concrete suppliers, asphalt suppliers, materials quarries, and local and state government departments and consultants, helping them to find solutions for their aggregate projects and quality control and assurance testing.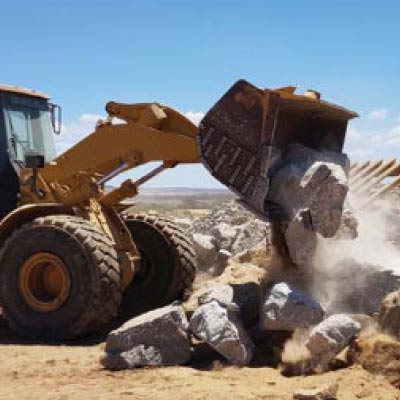 Our laboratory covers methods from several areas including AS 1141, MRWA Methods, Austroads and many international standards. We also hold NATA accreditation for various methods in the aggregate class.
Laboratory tests regularly performed by GSG:
Particle size distribution
Particle shape: flakiness, average least dimension, particle shape
Strength and durability: los angeles abrasion, aggregate crushing value, wet dry strength variation, resistance to wear by attrition
Bulk density, particle density and water absorption
Contaminants: weak particles, light particles, clay fine silt, organic impurities and sugar
Soundness: sodium sulphate soundness and accelerated soundness by reflux
Degradation
Resistance to stripping test
Petrographic analysis
Skid resistance testing