Professional Construction Materials Testing in the Great Southern
With over 70 years' combined experience, we leverage our technical knowledge and experience to put your business first.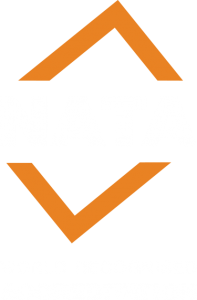 Great Southern Geotechnics (GSG) is a Western Australian owned and operated business providing high-quality testing of construction materials and consultancy services to the civil construction, agriculture, environmental, mining and resources industries across WA's Great Southern region.
Great Southern Geotechnics is your number one choice for all your Soil & Concrete testing. 
 We pride ourselves on our ability to provide you with a professional and flexible service. We can provide a full range of field and laboratory materials testing services.
"I have had a working relationship with Great Southern Geotechnics (GSG) for approximately two years.
During this period, GSG have always provided a
reliable and professional service as well as quality information, timely results and expert advice.
I will continue to use the services of GSG and highly
recommend them to other companies."
Lindsay McCartin, Delivery Manager
Main Roads, Great Southern Region
Our Promise to You
At GS Geotechnics we retain skilled and versatile technicians with diverse backgrounds who bring a 'can do' attitude to their assigned tasks.
With a laboratory located in Albany, we maintain expert local knowledge of the area we live and work in, and promise to put your business first.
We work with a variety of materials, including:
"As Project Manager for Fulton Hogan in the Great Southern region for a number of years, I have engaged Great Southern Geotechnics on a number of roadbuilding projects and I highly value the quality, responsiveness, attention to detail and personal service that we receive as a company.
I consider them to be an integral part of our project construction team as they provide independent and competent material testing services that comply with both Australian Standards and Main Roads WA Specifications.
As a company, we can call on their service representatives with issues and they make it their priority to resolve them in a timely manner. I greatly appreciate Great Southern Geotechnics and their staff – I feel like they are an extension of our own staff when it comes to our projects and I would highly recommend their services to the construction industry."
Brian Nevin, Project Manager
Metro & Southern Regions Directorate,
Great Southern Region
Careers & Employment Opportunities
Great Southern Geotechnics provides a challenging environment with exceptional career opportunities and training. We are always looking for new additions to our team!